Our Latest Great Place to Eat - Nine Market Street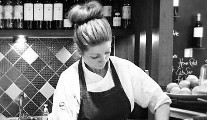 Wednesday 13 July 2016
On a recent trip south, my other half and I stopped into the new Nine Market Street, formerly Cucina, and boy were we glad we did. The decor here is bright and airy and it's the kind of semi-casual place that makes you feel immediately welcome and at home, so much so that if you're really enjoying yourself, you can even stay the night in one of their three comfy modern rooms. The slogan here is 'Eat, Drink, Sleepover'. They mean it and they do it with style.
On my visit, starters included Thai fish cake served with a radish salad; pulled chicken crostini with mango salsa, avocado and rocket; as well as fish taco with plum tomato, basil leaves and lemon mayo. I had been eyeing a tasty sounding melon and feta salad garnished with grapefruit, tarragon and cashews, but, in the end, Brendan and I decided to split a fab sharing platter of Parma ham, olives, quinoa, cheese, rocket, sundried tomato, hummus and garlic sourdough bread.
With all of our taste buds fully warmed up, we turned our attention towards the mains, which offered dishes such as breaded chicken supreme with quinoa, avocado cream and a grapefruit salad; minced lamb flatbread with hummus, tomato and mint salsa, a yoghurt dressing and leaves of rocket; not to mention their baked Atlantic hake served up alongside asparagus, baby boiled potatoes, a radish salad and hollandaise sauce. Himself made a beeline for a 10oz sirloin steak beautifully prepared and served with roast potato, sauteed onion, grilled tomato, flat mushroom and his choice of garlic butter. It all looked delicious, but blink and you'd have missed it as Brendan pulled a David Copperfield and disappeared the tender tranch toute suite. I, on the other hand, decided to go for a veggie-friendly, flavoursome and thoroughly moreish, Halloumi cheese and beetroot burger, with tomato, rocket, mayo and a side of skinny fries, which himself was happy to pick at from across the table.