Trim Castle Hotel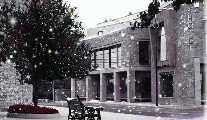 Proprietor
David & Lynda O'Brien - Noel Comer, General Manager
Address
Directions
Located directly opposite Trim Castle.
Contact
Telephone: +353 (0)46 948 3000
Email: info@trimcastlehotel.com
Website: http://www.trimcastlehotel.com
Description
The lush wonderful lands of Co. Meath are aptly named the Royal County, for they have attracted the great and the good down through the centuries, including Empress Elizabeth of Austria, a noted beauty about whom the romantic movies 'Sissi' were made starring Romy Schneider in the 1950's. 'Sissi' was a restless soul who travelled Europe and came to Ireland for the hunting, staying in Summerhill, Co. Meath. She was the Princess Diana of her day, and also died tragically being stabbed by an anarchist whilst out walking by the lakes in Geneva.

Co. Meath has so much to offer for the visitor, be it for the weekend, or as a great central base for working outwards visiting Newgrange, or the site of the Battle of the Boyne. It is full of wonderful little towns and villages, wonderful fishing and golf.

The perfect place to stay is Trim Castle Hotel, in the heritage town of Trim, right overlooking the beautiful eponymous Trim Castle itself. Trim Castle is the largest Anglo-Norman castle in Ireland. It's construction commenced in 1173 and it took 30 years to build and it was the location of the Mel Gibson movie 'Braveheart'.

Trim Castle Hotel is a super 4 Star hotel offering contemporary accommodation and facilities in a tasteful location designed to fit it seamlessly with the heritage of the area but provide all modern facilities required by today's discerning guest. They have a range of bedrooms with all mod cons to suit the leisure or corporate guest. From Executive Rooms through Superior Double or Twins up to Heritage Deluxe rooms, all are fitted with flat screen TVs, electronic safes, WIFI, power showers – everything that one expects of a modern day contemporary hotel. They also have great Family Rooms with two double beds and a sofa bed which allows you to sleep up to two adults and four children – which is a fantastic facility. The Heritage Deluxe rooms overlook the castle, which is illuminated at night and there is just such a lovely relaxing feel looking out at this and the lush lands.

When it comes to dining there is plenty of choice under the baton of Executive Chef Sean McDonald. Their formal Jules Restaurant opens on Friday and Saturday evenings and offers superb value with a very reasonably priced Table d'hote menu. Very popular is their Bailey Bar which does great bar food and is open for lunch and dinner. Carvery lunch is available daily and they also have a topping Early Bird Menu.

There is lots to do with the family in the area including visiting Grove Gardens & Tropical Bird Sanctuary, or Aquazone, the National Aquatic Centre, one of the best waterparks in Europe.

Take yourself to Trim Castle Hotel – you will really enjoy it and the superb welcoming friendly service.