The Grand Old Lady of Eyre Square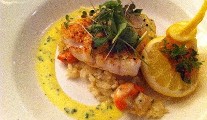 Monday 23 July 2012
The City of the Tribes is an incredible city for a party. It seems to have something to celebrate all year long, and is on the itinerary of virtually every tourist who comes to these shores.
No sooner had all the hullabaloo about the fantastic Volvo Ocean Race Festival in the first week of July finished, when it was move on and move over, and the scene was set for the Galway Film Fleadh. With a son as an animator, I know this attracts thousands of people from all over the world, for the viewings of amazing films and to meet with like-minded people. It is a truly great event.
Changing scene again, as it were, but still in the world of the arts, Galway is now hosting its 34th annual Arts Festival up to July 29, and its first official Fringe Festival in conjunction with the Arts Festival.
The Galway Arts Festival is the largest arts festival in Ireland and, under artistic director Paul Fahy, it features over 500 writers, artists, performers and musicians, including distinguished US actor John Mahoney, who played Marty in Frasier.
When all of that is over it will be straight into Galway Race Week, which runs from Monday, July 30 to Sunday, August 5 -- and for anyone who has never been, let me tell you, there is no party like Galway Race Week!
At the heart of all of these fantastic festivals, and the life of the city, standing proud over Eyre Square is the majestic Meyrick Hotel, the grand old lady of Galway, which is celebrating its 160th birthday this year. If its walls could talk, there would be some telling in them!
Formerly known as the Great Southern Hotel, he Meyrick has served over six million guests since it first opened its doors in 1852. It was originally designed by renowned architect John Skipton Mulvany, whose objective was to create an iconic structure in the centre of Galway which would majestically stand out and welcome visitors from all over the country -- and indeed from all over the world.
It cost €30,000 to build back then, and its Victorian grandeur has certainly stood the test of time. It has seen the great and the good cross its doors -- including Prince Louis Napoleon of France; the famous aviators Alcock and Brown who made the first non-stop transatlantic flight in June, 1919 landing in Clifden; legendary movie stars such as Bing Crosby, John Wayne and Fred Astaire; and many Irish and international celebrities.
My first visit to the Great Southern Hotel was on my very first weekend away as a teenager with a girlfriend -- a helluva long time ago. We really were very innocent! We stayed in a B&B out in Salthill, and we walked into town to explore the delights of Galway! The highlight of our visit was afternoon tea in the Great Southern Hotel, for which we scraped up the few shillings, and where, with the arrival of the delicate finger sandwiches and cakes, she nudged me and said "ask me to have one".
This came back to me on a recent visit to The Meyrick, where I arrived in somewhat more splendiferous circumstances, for a special celebratory retro dinner.
'If you've never been, let me tell you that there is no party like Galway Race Week!'
"The Galway Subscription Ball" in the Oyster Grill restaurant was hosted by Dubliner and general manager Cian O Broin, who with great humour told us that, although he was married to a Galway girl and settled with a family, he was "still a blow-in".
The menu was a showcase of Victorian-influenced recipes and kicked off with Auguste Escoffier's oxtail soup. For those of you who have long memories of brown soup made from packets served up in country hotels, this was made from scratch from Escoffier's original recipe. The other starters were lamb kidneys grand veneur, which had panfried lamb kidneys, served on homemade toasted brioche bread, served with a pepper and redcurrant scented sauce. Also on the menu was a Cleggan prawn cocktail.
The Victorians and Edwardians of the upper echelons of society ate copious amounts of rich food, and likewise we continued on to main courses like Irish Hereford beef Wellington perigourdine: beef fillet stuffed with a duxelle of field mushrooms, wrapped in puff pastry, drizzled in a beef jus deliciously and lavishly scented with foie gras and black truffle, which my better half, Brendan, enjoyed thoroughly.
Other main courses included a saute of Irish rose veal Calvados -- which saw the rose veal lightly pan-fried and served on spring vegetables, served with a Calvados-infused reduction -- and the lighter option of grilled fillets of lemon sole, which I opted for, served on a lovely light aromatic scallop risotto.
What would a retro dinner of the era be without Escoffier's pear belle Helene and peach Melba? A concoction of poached pears, vanilla icecream and chocolate sauce, pear belle Helene was created by him in 1864 and called after Offenbach's operetta La Belle Helene; whilst peach Melba, created 30 years later, has poached peaches, vanilla ice cream, cream and a raspberry sauce, and was named after the famous Australian opera singer, Dame Nellie Melba.
The hilarity of the evening was added to by the appearance of the "Chef" who, after taking his bows for the food, turned out to be Marco the Singing Chef who broke into operatic renderings from The Barber of Seville with much waving and threatening of shaving foam and brush!
Having also had a demonstration, and tasting, from a young lady as to how to make proper Irish coffees, we all repaired to the bar for a nightcap -- where it was clear that The Meyrick, 160 years on, continues to attract as many interesting, artistic, colourful and amusing people to its walls as it ever did.
FIRST PUBLISHED IN THE SUNDAY INDEPENDENT