Our Latest Great Place to Eat - Randaddy's - Lahinch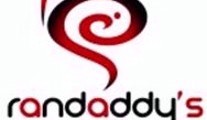 Thursday 28 June 2012
Isn't Randaddy's just the perfect name for a café restaurant in the home of Ireland's surfing world? It's so very Beach Boys, so perfect in every way to convey a light fun atmosphere but, as well as that, chef proprietor Randy Lewis also dishes up some great grub all day, and into the evening, when the lights go down and it changes into restaurant mode.
We came across Randaddy's when I was down in Lahinch on the beachfront doing an article on surfers and I spotted it right beside Lahinch's Seaworld & Leisure Centre. It's a great spot to head for when hungry, after time in the water, golfing, or just visiting the area. Here you will be revived, fed and watered, be it breakfast, lunch or afternoon, with good casual food from pastas, pizzas, salads, with lots of varieties.
READ ALL ABOUT RANDADDY'S ON THE RESTAURANT SIDE OF MY WEBSITE.
ENJOY
LUCINDA