A Magical Kingdom To Be Explored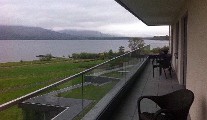 Tuesday 12 June 2012
Kerry is a place that is extraordinarily good for our souls. Sunshine or rain, it somehow doesn't matter, because we are always blown away by the beauty of the Kingdom, from the roadside wildflowers and scutch grass, to the majestic mountains and inlets, the amazing Killarney lakes, the breathtaking Ring of Kerry, the wonderful almost movie set-like towns of Sneem, Glenbeigh, Killorglin and Kenmare, Tralee and Dingle et al. When you think of all of these magical places, you realise that The Kingdom is not a place to be whisked through in a couple of days.
I love, too, the humour and the work ethic of the people of Kerry. They have known for generations how to look after tourists.Everyone over the decades, including Queen Victoria, visited Killarney's magnificent lakes but the town has it slightly pretentious detractors too, with whom I don't agree. Despite the magnificent beauty surrounding the town, it is not a snobbish pretentious place, and so has something for everyone. There is a real working community in Killarney, all pulling together for the good of the town and their businesses.
Shane O Ceallaigh, 24, of the Country Kitchen New Street Cafe, describes himself as being from "a mix of places". I was particularly taken by a notice in the Country Kitchen window advertising for deli counter staff. It said: "Applicants must be able to demonstrate -- A Delight in Helping Customers -- A Smile -- Able to Act & Speak Positively -- Immaculate -- Motivated." These are all qualities that shine out of Shane.
"My father is from Kilrush in West Clare; my mother is from Massachusetts, so I have been back and forth across the Atlantic for most of my early life," he says.
Shane went to school in the US and then to the University in Limerick, where he did a Masters in Finance.
"I was finished college, and my father, Gearoid, and I were looking at what we would do together, and this cafe became available in a great location. We thought we could put our own stamp to it. We run as an evening restaurant as well during the season. It is not fine dining, it is all Irish cuisine, reasonably priced, with locally sourced fresh produce. My suppliers are very close to me and we have a very good chef, Anthony O'Gorman. Horan's across the way does all our fruit and vegetables, and then my meat is from Tim Jones also just across the way. If I run out of things I can have them within the hour."
Shane says people are looking for value for money. "Value is hugely important, and that is one of the philosophies I had coming in here. I love to sit down with people, to have a chat, to find out where they are from, and add value so that they will come back, rather than just try and get everything from them."
Country Kitchen New Street Cafe, Tel: (064) 663-3778
Peter and Sandra Dunlea are a very go-ahead couple. In 2007, they lived in London for about six months, commuting back-and-forth to Dublin. They looked around the Shoreditch area and saw lots of food-related businesses which inspired them.
"They were a little bit edgy, the food was good, ideas were simple, and people were loving it, so we came back here, to Killarney, where Sandra hails from, and in 2008 set up Miss Courtney's Tearooms in a property that had been in her family for generations," says Peter.
Then in June 2009 they set up The Smoke House, an all-day restaurant with a retro chic theme. "Everything was bought at auctions, or was from a skip. The whole idea was recycle and upcycle."
Velvet banquette seating in the restaurant had been taken out of the old Great Southern Hotel in 1970 and was sitting in a warehouse until given a new lease of life by the Dunleas.
"The dining chairs were from Dunloe Castle. They were in a barn belonging to my father-in-law. We had no money to get started, so you have to come up with ideas."
A raised seating area was made out of old pallets and features a beautiful old wrought iron rail. "It was being thrown out of the Europe Hotel a couple of years ago. I was out there having a cup of tea and I saw it."
He adds: "We do about 170 people at night during the summer -- really buzzy."
www.misscourtneys.com;
www.thesmokehouse.ie
Setting off around the Ring of Kerry we diverted to Jack's Coastguard Restaurant at Cromane, where we had a tasty bite in the bar.
www.jackscromane.com
Our next port of call was the landmark Pat's Craft Shop and Quarry Restaurant at Kells, owned by the droll Pat Golden. The restaurant has panoramic views.
"It has been here for seven generations and I have been here personally for 40 years. We also have Caitin's Pub down the road where we have sheepdog trials in the mornings. It was named No 1 Tourist Attraction in Ireland in 2011 by CIE International Tours, as voted by its customers."
Pat is hopeful for tourism this year. "It's on the way back, indications are good. It's from now on it really starts to kick in, but people are looking for value. The 9 per cent VAT reduction went in the right direction."
www.patscraftshop.com;
www.caitins.com
Further down the Ring in Cahirciveen, Gunther Treffko-
rn, who has the Handthrown Stoneware Pottery & Gallery on New Street, has been in Ireland for 32 years. Gunther has lovely blue pottery and very different individual pieces. He came first to Ballinskelligs from Hamburg to do tapestry weaving from the Book of Kells for a German company based there.
"I then began to train myself in pottery and set up in Cahirciveen in 1980."
Gunther has seen big changes. "Irish people don't appreciate their own country anymore. In the old days they would come down for holidays, but with the Celtic Tiger they went further and further away."
He used to supply a number of craft and lifestyle shops around the country, and a department store.
"That unfortunately died down because the retail business has suffered, and other bigger companies came into the country. I used to work through three tonnes of clay in a year, and now I use half a tonne.
"People still like to buy individual hand-crafted pieces of pottery, but the business rates are much too high, and on top of them we have the property tax, high costs of electricity, and as a business we have water rates, and you must have an accountant!"
Handthrown Stoneware Pottery, Tel: (066) 947-2444
Near the bridge at Killorglin we found the Kerry Woollen Mills, where manager James O'Connor said tourists had started to "come back around". The mills stock a mixture of souvenirs and woollens to cater for their bus-tours. I loved the big light cashmere capes and sweaters.
www.kerrywoollenmills.ie
Next door we met Pat Griffin of KRD Fisheries.
"The business is going here since 1782 but I only took over three or four years ago.
"I was a painter and decorator, but also a part-time fisherman since I was a young fella, like my father and grandfather before me," said Pat.
The business, James said, revolves around exporting wild smoked salmon all over Europe, or supplying the coaches which visit.
"Wild salmon is too expensive for restaurants, they can buy farmed salmon cheaper, so there are very few restaurants serving wild salmon."
www.krdfisheries.com
We then took ourselves up the street to Giovanelli's, an Italian eatery, where unfortunately we seemed to arrive at a bad moment as the signor in charge was having a problem with the slicing machine.
"Do you want to use the toilet or eat?" he asked as I headed upstairs for the loos. "Hopefully both," I said. However, we didn't want hot food at lunchtime and he couldn't cut the charcuterie, so I looed and left!
We stayed at the fabulous Europe Hotel & Resort in total splendour overlooking the lakes of Killarney. The Europe is part of a triumvirate of hotels, including Dunloe Castle and Ard na Sidhe, owned by the German industrialist company Liebherr, which has given a lot of employment in the Killarney area since the Fifties.
The Europe was rebuilt a couple of years ago and has just had a further massive refurbishment job done on bedrooms. Airy and bright with wonderful decor, lounges, restaurants, and an amazing spa, you really know you are away somewhere special.
Yet for all the sophisticated decor and style, what also makes the Europe so special is the staff -- from general manager Michael Brennan to the wonderful Mary Reen, who has to be one of the best advertisements for Irish tourism, so friendly, chatty and warm as she oversees and cooks breakfast in front of you in the Panorama restaurant. www.theeurope.com
www.lucindaosullivan.com
FIRST PUBLISHED IN THE SUNDAY INDEPENDENT