MY NEW WHEAT FREE REGIME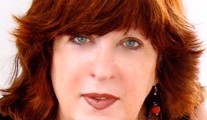 Monday 16 January 2012
A lot of people have expressed interest in my wheat free regime and what I am eating. I don't call it a diet because I am eating plenty of other foods. There is no simple answer to giving up wheat – it's a bit like an addiction and you just have to go 'cold turkey'. The first couple of weeks are hard – what do you have instead of the morning toast or cereal and the well filled sambo or roll at lunchtime. It seems very strange but after a couple of weeks when my rings became loose, the bracelet fell off, and my left foot, lost all puffiness and became absolutely perfect – I can tell you – the temptation was gone immediately to have that gorgeous slice of olive bread, or apricot and walnut in restaurants. I am not saying that I do not occasionally get a craving, like a cigarette smoker, for a big fat brown roll, stuffed to overflowing with my favourite mix of tuna and egg, usually from a Garage as I travel around the country from A to B. No folks, life is not spent sitting in expensive restaurants – but now I get the plastic container with just tuna and egg and it is very satisfying and the bread is soon forgotten. I don't ever really have time to sit down to a formal lunch per se but in many places doing modern casual lunches, as opposed to the carvery, the emphasis is on fillers! Everywhere you go it is something on ciabatta, or foccaccia, on noodles, or rice, burritos and so on, and you are actually better going to a carvery and having a good portion of beef, lamb, ham, chicken, and what I call 'an above the ground vegetable'.
As I said last week, having been through every diet there has ever been, I just decided to cut the wheat, bread, pasta, noodles. I also cut out rice and potatoes but those purely because I feel they give that same white carb comfort stodgy feel after you have eaten them, and I might be tempted to go back on the bread. I am very much an all or nothing person so it is easier for me to have nothing, than a bit of something, if you get me! The strange thing is that once you give these up – you are in fact a lot less hungry – its almost like an addiction thing I am convinced now – and you lose the sluggish feeling. I discovered the book 'Wheat Belly' by Dr. William Davis www.rodalebooks.com when I was well down the road but I found it compulsive reading.
I want to reiterate I am not a dietician or expert, I can only tell you what worked for me. Low-carb diet Doctors such as the Dukan diet will restrict you totally in its ATTACK phase to fish, viands, eggs, and there is no doubt that won't be long shifting the fat! So many people are on this diet. I was in Marks & Spencer's Food Hall in Blackrock this week as I watched, to my mind, a virtual stick insect in spindle heels study the backs of packages and tell one of the Food Hall staff that she and her mum were on the Dukan diet. "There is only a tiny bit of crumb on the edge of the ham and I can cut that off,"she said on the phone 'Mum'. Spare me! Make no mistake folks, I may have lost 4 stone but I am still no stick insect, and I honestly don't want to be one. Another couple of stone and I will be deleriously happy.
So what did I eat? I decided I was not going to be totally miserable and that I could not face my morning without a small glass of good orange juice, not the sugar laden concentrate. I also have to have some green element with dinner. For breakfast I might have a fried egg – yes gently fried – using chilli oil or good olive oil. Scrambled eggs are another favourite sprinkled with a little Parmesan cheese and black pepper; if for lunch I might add smoked salmon. I also eat loads of 'Full Irish's' with eggs, bacon, black pudding, good sausages occasionally with a high percentage of meat – 80%. They actually have very nice premium ones in Lidl made by Olhausen's which won a bronze medal at the Blas na hEireann Awards. I don't have a sweet tooth as such but with any of these dishes I have to have a tiny bit of redcurrant jelly! There must be a touch of Scandanavia in me for they frequently use a sweet sour combination. For me, flavour in food, is everything. I have to have it to satisfy me so spices, chutneys, oils, sauces feature in everything I eat from horseradish sauce to mango chutney, mayonnaise to Dijon mustard. I also eat a lot of meats and chicken with flour free sauces – from curry to goulash.
One Swedish based dish I find immensely useful is a Sweet Sour pickled cucumber salad. A little adds a great element of freshness and flavour to any plate or topped on salad. You wouldn't believe it. You can make it yourself or buy it in many Supermarkets. Deirdre Hilliard's Organic 'Just Food' www.justfood.ie make it in Cobh and supply many shops and delis in Cork and Dublin. I also buy Darina Allen's version when at Midleton Market. Here is the recipe if you can't buy it plus some of the other wheat free dishes I make.
Swedish Style Sweet Sour Cucumber Salad.
Ingredients:
2 cucumbers, sliced as finely as you can, wafer thin.
240 ml cider vinegar
200g sugar
1 tsp salt
Method:
Heat the vinegar, sugar and salt until the sugar and salt are dissolved. Allow to cool.
Pour over the cucumbers and leave overnight in the fridge (or for 5 hours).
Your cucumbers are pickled and it also makes the cucumber completely digestable.
Tandoori Chicken
4 Chicken fillets
Tablespoon of Tandoori paste
Tablespoon yoghurt
Method
Mix the Tandoori paste and yoghurt. Slash the chicken breasts crossways and coat with the Tandoori mix, marinate for a couple of hours, and bake in oven for approx 40 minutes. Serve on stirfry vegetables tossed with sesame and chilli oil, or mixed salad.
Do this with any meats and it is delicious and satisfying.
Smoked Salmon Rolls
I love Sushi but don't want the rice element so make my own rapid fast lunch rolls.
Spread Wasabi paste (very hot Japanese style horseradish) over slices of smoked salmon. Add a few leaves of pickled ginger to taste, roll up and hey voila!
Royal Egg & Prawn
2 Hard boiled eggs chopped
450 grams cooked prawns
Marie Rose Sauce
2 tbsp mayonnaise
1 tomato sauce
1 Dessertspoon horseradish sauce OR 1 teaspoon of Harissa paste
The posh version of this is reputed to be a favourite of the Royal family. Their's is topped with aspic, refrigerated, and when set topped with pieces of lobster or more prawns. Mine is the fast and furious everyday version! Mix the whole lot together and enjoy for lunch. Alternatively for fast fix you can buy Prawn Cocktail from supermarket, add eggs and horseradish sauce, or Harissa paste to give it a bite.
Baked Fennel
2 Bulbs fennel sliced downwards.
Olive Oil
Lemon Juice
Parmesan cheese grated
Lightly oil a baking dish. Cut the fennel bulbs downwards and layer with a Parmesan cheese. Sprinkle lightly with olive oil and lemon juice. You can add crème fraiche also if you wish. Cover lightly with tinfoil and bake in preheated oven for about 40 minutes, remove tinfoil about 10 minutes before finish to let it brown a bit. This is very good with a darne of fresh salmon.
Parmigiana de Melanzane
4 Large aubergines sliced lengthways
6oz Mozzarella
Salt
Olive oil for shallow frying
1 lb tomatoes fresh or tinned
2 hard boiled eggs sliced
1 small onion peeled and chopped
1 tblsp of chopped basil
freshly ground black pepper.
1 cup grated Parmesan cheese.
1. Put sliced aubergines in a colander sprinkled lightly with salt and leave to stand for an hour to extract fluid and bitterness.
2. Heat 3 tablespoons of olive oil in a saucepan and cook onions and tomatoes with half basil and pepper and salt for 30 minutes.
3. Rinse and pat aubergine slices slices until dry.
4. Put layer of tomato sauce (sieved if you prefer) and layer with sliced aubergine, cheeses, and sliced egg. Finish with a layer of sauce and bake at 180C (lower if Fan Oven) for 25/30 minutes.
Serve hot or cold but I prefer it next day cut in squares like a lasagna.
Morroccan Almond and Clemintine Cake
If you have to have a 'sponge cake treat' try our favourite cake – made in a flash.
375 gr – 4/5 Clementines or Satsumas
6 eggs
225 gr sugar
250 gr almonds
1 heaped teaspoon baking powder
Put the fruit in a bowl in the microwave with a little water, cover and microwave on high for approx 15 minutes. You can alternative boil them for 2 hours but I am an instant lady! Drain and when cool cut them in half and remove pips. Dump the whole lot in a food processor and give it a quick blitz.
Add in the other ingredients and mix thoroughly. Pour the cake mixture into a prepared 21 cm tin (buttered and lined with grease proof paper). Bake for an hour, when a skewer should come out clean. Cover the top after 40 minutes with foil or greaseproof to stop it burning. Remove from the oven, leave in tin on a rack to cool. When cold take it out of tin – it is better next day. You can add a ricotta cheese type topping, or a fruit topping, but it is very satisfying and delicious and satisfies the longing.
Favourite Tossed Salad
Mesclun or rocket leaves, or both.
Finely chopped hard boiled egg, a
Tin of anchovies,
Black olives
Chopped spring onions.
Toss with your favourite dressing. Mine is a mix of good olive oil, Balsamic vinegar, a whack of honey, Dijon mustard and horseradish sauce.
Basically you can adapt most recipes to exclude wheat. Think Moussaka with aubergines rather than potato laden Shepherds or Cottage Pie. Cook sliced chorizo sausages with garlic and prawns. Make a light version of Coronation Chicken – not to heavy on the mayonnaise - tweaked with curry powder, mango chutney and cold chicken. I eat cheese now instead of puds – but don't overdose – keep it for a treat – a lovely treat! Chocolate mousse is another favourite, or flour free chocolate cake.
It's actually very easy and it gets you thinking away from plain meats and filling up with starch. Hope it works for you as well as it worked for me – but remember we are all different not everyone has the same reaction to wheat - so don't overdose on the sugars and fats if you want to really lose weight quickly – eat plenty of protein.
www.lucindaosullivan.com
FIRST PUBLISHED IN THE SUNDAY INDEPENDENT ON JANUARY 15, 2011.