Restaurant Review - Rare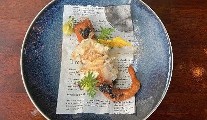 Wednesday 01 September 2021
Posh and Becks named their eldest son Brooklyn, Kim and Kanye named their daughter Chicago. Then there's Paris Hilton, Dakota Fanning... the list of celebrity babies named after various locations goes on.
I guess the places must mean something to the parents, and I suppose if I was to have done something similar, one of my sons might have been called Kinsale!
This Cork town has meant a lot to our family. It was my first weekend away, aged 18, with the girls; Brendan and I spent our honeymoon there; our boys took their first steps outside Actons Hotel, and we also became part-time residents.
lucindaosullivan.com
First Published In The Sunday Independent