COLIN O'DALY TALKS TO LUCINDA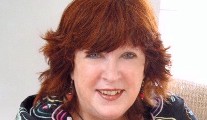 Wednesday 12 May 2010
Without any F-words, tantrums, or attention seeking antics, one of the best known, most talented and, above all, most respected names in the Irish culinary world undoubtedly has to be Colin O'Daly. Most people would associate Colin O'Daly with Roly's Bistro in Ballsbridge, where he was Chef Patron since inception in 1992 until some twelve months ago. However, there is a whole lot more to this extremely modest and gifted man that many people forget also achieved a Michelin Star before choosing to go down the road of providing accessible French brasserie style food at Roly's Bistro with unsurpassed success.
Colin O'Daly's life has been what he terms "a rollercoaster ride; a never ending journey of highs and lows but through it all he has seen and learned a great deal." O'Daly indeed has trod a road more difficult than many. Not blessed, himself, with robust good health as a child, he lost two of his four children through cystic fybrosis, and in the 80's, having just expanded his highly successful restaurant, The Park in Blackrock, saw it go into liquidation in a recessionary squeeze by the Banks.

Now, having just returned to Dublin after the best part of a year in Mexico painting, for he is a highly talented artist, O'Daly is ready to take on a new culinary challenge and move on to the next stage of his life. "People could be fogiven for thinking that I had simply dropped off the face of the earth a year ago", he says. "One day I was fronting one of the city's biggest and most successful restaurants with a staff of over 100 and the next day I was gone. Now you see him, now you don't!" However, the man who once picked up major culinary awards faster than an experienced busboy clears dirty plates, never went away. In typical Colin fashion, he quietly closed the door on one chapter of his life and eagerly turned the doorknob, and flung open the door to the next one. "There were no recriminations. No vitriolic outbursts. No F-words – and no regrets." O'Daly says he simply laid down his ladle and picked up the tools of his second love – his paint brushes."
Colin O'Daly, originally from Glasnevin, started out his culinary career as a commis chef at Dublin Airport in the days of the legendary Johnny Oppermann. Those were in the days when "you met the Head Chef every morning with his breakfast and his newspaper at 10 am – not five to ten or five past ten –- and he looked you up and down in your white uniform and asked whether you had slept in them all night!" The discipline in kitchens was not for the feint hearted in those days but it instilled and imbued a great respect in trainees. "I was quite small and had to stand on an orange box to reach the range!" He was working under people of his father's era, "there was great respect, you served as an apprentice at different stations moving forward only when you were deemed ready. That doesn't happen now – chefs are sexy now", he says, laughing. However, he thinks now "people in these current times are not going to be coming along after two years, as they have been over the boom years, demanding magic money. There are far more people now available and eager to work. However, you can't knock young people - they are the future.- and there is lots of talent out there." Colin is very interested in the training and mentoring of young chefs and says "you can look at people who come into a kitchen and know immediately by the way they pick up a knife, the way they present themselves, and you know they have something." He would love to get something going on the Jamie Oliver "Fifteen Restaurant" line which was started to help young disadvantaged people get going in the culinary world but that needs big support and sponsorship.
Having done his six or seven years at Dublin Airport he went to Ashford Castle, starting as a junior chef on the vegetable section, on the same day as legendary Hotel Manager, Rory Murphy, took office. Ashford Castle was always the destination of the rich and famous from John Wayne to Princess Grace to the Kennedy's. Colin remembers all the security at the time surrounding the visits of celebreties. He later became Head Chef at Renvyle House Hotel in Connemara for three years before going to the Park Hotel in Kenmare. "They had wanted a particular French chef but didn't get him – and they were after Michelin Stars." As an Irish chef that was a challenge to him and after just 8 months he had achieved a Michelin Star at the Park. He was married at that time with young children and the family finally returned to Dublin where Colin spotted a premises for sale in Blackrock. "Being a top chef is a tough game - it is difficult balancing married life with restaurant life – you arrive home so late exhausted with nothing left to give." He opened the Park in Blackrock to great acclaim – he had a great Bank Manager – used come out and check the books every week and encourage him and send business – he might ring up and say "the lodgements are not great this week what's going on?" Even when he retired he would drop in to check the books. Colin then expanded, as people have done in recent times, converting an old church to a most beautiful space with handmade carpets and original art – the King and Queen of Spain came to dine - but the recession hit and when things started going wrong "the Bank file went to Head Office – the personal touch was gone - and people say I don't know this guy – that was a tough time." This is a happending many people are now familiar with.
One day he met restaurateur, John O'Sullivan, and to cut a long story short, together with Roly Saul and John Mulcahy, Roly's Bistro in Ballsbridge was born in 1992. "I had very happy years there – we each had a different element to bring to the business." "Partnerships are like marriages and, whilst I am still a Director of the Company, it was going through a metamorphosis in the past couple of years and, with expansion, I didn't fit into that mould any more and it was time to go our separate ways. I am a very positive guy, I wish them well, I have moved on in life and am looking forward to the next chapter of my life."
Colin says "here in Ireland we now need to go back to finding our confidence again, putting down little seeds and building up again – but it will have to be different. What I saw in Mexico was an eyeopener with people living on very little and appreciating what they had." Art has been a huge part of O'Daly's life, a love that was nortured by his grandfather who lectured in the National Gallery for forty years. In Mexico, he was staying with an important Irish born artist Phil Kelly and his wife Ruth. "Inspiration was everywhere, from the throbbing urban landscape of Mexico City with its bright yellow taxis and soarking skyline to the dazzling light, colour, and vibrancy of the Hispanic people going about their daily business. Here was a place where one could not just paint, but where one simply had to paint." Colin's art is included in a number of private and corporate collections around the world and, although largely self taught, he has studied painting at the National College of Art in Dublin, and at the European Academy of Art in Germany. However, with the current economic crisis there has been a dramatic downturn in the art market and Colin explains "now that I am back at home I feel I need to do what I do best and that means getting involved in some venture that requires my culinary skills."
"I am now reinventing myself and I am not influenced by celebrity or, he says modestly, chefs that are way better than me. I do what I do – it is who I am – I don't have a herd instinct." "I have had great successes but there are things that bring you back with your feet on the floor, things and times and friends change, tragedy coupled with success. I am grateful for it all. Life now is clearly about balance – I look at life like a goldfish bowl and the fish swimming around – there is always one going the other way – I like to think I am that one."
Colin is currently acting in a consultancy role as culinary advisor for Ray Byrne of The Wineport Lodge who is now the operator of Café en Seine in Dawson Street.

THIS ARTICLE FIRST APPEARED IN THE SUNDAY INDEPENDENT ON 18TH APRIL 2010.

-end-