Restaurant Review - Bresson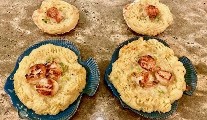 Tuesday 29 December 2020
The Crescent in Monkstown, Co Dublin, is a strip of smart restaurants and cafes, side-by-side with florists, a wine merchant, and chic boutiques. In 2018, when chef Temple Garner and Conor Kavanagh out front, took over the former Seapoint Restaurant - which had a good run as the place to be seen as well as eat - they aimed high, bringing to the strip Bresson, a French restaurant, which the area hadn't had for a very long time.
Actually, there aren't very many French restaurants around, having been overtaken by the hipster new-wave neo-Nordic numbers in recent years. I'd take French food, be it bistro, brasserie, or high-end, any time.
Garner has always worked at the fashionable end of city dining, from the lamented Mermaid on Dame Street, to being head chef and a founding partner, with Ronan Ryan, at the infamous glitterati hangout, Town Bar & Grill on Kildare Street. Garner also has San Lorenzo's on South Great George's Street, but the big news is he's joined forces again with Ronan Ryan to shortly open Le Comptoir, with a cafe to the front and restaurant to the rear, in what was The Greenery in Donnybrook.
This will add a bit of zing to Donnybrook dining and delight the Donnybrook dames, who were bereft when it closed for their mid-morning croissants and glass of Prosecco.
His menus focus on French classics, updating them for the modern palate. On my first visit to Bresson, I was delighted to see the likes of pied de cochons with choucroute; and a very refined bouillabaisse with crevettes, mussels, palourde clams and poisson haché topped with crab mayo toast and Espelette pepper - a very far cry from those served on the lusty quays of Marseille. But I really loved the coquilles Saint-Jacques, piped with a superbly flavoured mash, with brown shrimp.
Roll on to 2020 and, for obvious reasons, takeaways are what it's all about and Bresson has played a blinder in this field too. Starters, at around €9, include the likes of French onion soup; pan-fried crevettes; and Roquefort salad, while mains (€20-€24) include a daube de boeuf bourguignonne; Moroccan-style chermoula roast monkfish skewers; cassoulet de canard and lamb baeckeoffe - an Alsatian hot pot with cider, rosemary, and Boulangere potatoes.
lucindaosullivan.com
First Published In The Sunday Independent