Takeaway News - Osteria Lucio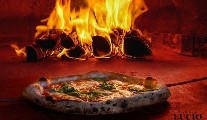 Friday 15 May 2020
Looking for a fab contemporary Italian restaurant-quality takeaway this weekend? Check out Michelin-starred chefs Ross Lewis and Luciano Tona Osteria Lucio, who do great arrancini, antipasti, wood-fired pizzas and home-made pasta.
Currently they are offering their Lucio at Home order and collect service operating from Thursday to Sunday each week. A 10% discount is offered on their site.
Alternatively, for delivery find them on deliveroo.ie.