Takeaway News - Saba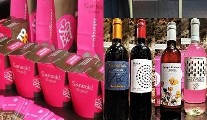 Wednesday 15 April 2020
Available for delivery or collection from the Baggot Street restaurant, or delivery from the Saba To Go Rathmines branch, the food from Paul Cadden's much loved Saba is to die for. From wok stars to noodle dishes, curry dishes, paleo menus and more, the menu has so much to choose from.
When it comes to south east asian food, there is just so much to taste and experience, and Saba really is the ideal place to dip your toe into a world of less familiar but utterly delicious food.
Saba Baggot Street has also introduced a brand new Coffee Hatch, open from 8am-1pm Wed-Sun, serving McCabes Coffee and pastries from Bread 41 on Pearse Street.
For menus and more information, See sabadublin.com