Our Latest Great Place To Eat - La Collina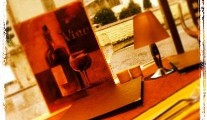 Tuesday 16 July 2019
Relatively small, seating only about fifty, but well-spaced, with no one being squashed up against each other for the sake of extra tables, the interior of La Collina is tasteful and modern. We grabbed a table by the windows to add a little bit of people watching to our meal, and began perusing the menu, which is extensive, with something guaranteed to please everyone.
For starters, classic faves like crostini and bruschetta are available as is garlic bread, with or without cheese. You could have fresh Galway mussels cooked either in a garlic tomato salsa or a garlic and white wine sauce, or their tasty polpette in umido - lovely moist homemade meatballs in a spicy tomato sauce. I kicked things off with crespelle all Fiorentina, which were delicious fresh homemade crepes filled with ricotta cheese and baby spinach, and oven baked in a tomato salsa. Rena went for the taglioni al limone, a lovely pasta and prawn dish, which she enjoyed immensely in its cream and lemon zest sauce with a generous helping of fruits de mer.
For the mains, there's a huge selection of made-on-the-day homemade pasta, like fusilli con pollo e peperone, with the familiar little swirls being served up with marinated chicken, roast peppers and a tomato & herb sauce; or fettucine con pollo e funghi - fettucine with chicken and mushrooms. Standards like spaghetti Bolognese and carbonara are there, as is lasagne.
Fishy fans will be delighted by the likes of fusilli with smoked salmon and a white wine and cream sauce, or, for the clam fans, linguine alle vongole, which is one of my fave dishes. The meat minded aren't left out, with a menu of succulent tranches to be considered, from 10oz Irish sirloin with a green pepper sauce or garlic butter; pan fried medallions of veal; as well as a slow-braised shank of lamb served with wholegrain mustard and rosemary sauce. They also have a wide array of pizzas to choose from ranging from the old Margherita or Hawaiian to the La Collina special with fresh spinach, mushrooms and a fresh egg...