Restaurant Review - Seasons @ Intercontinental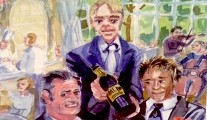 Friday 06 January 2017
Throughout the boom years the plush 5-Star Four Seasons Hotel in Ballsbridge was a destination for International celebrities from Mariah Carey to Eminem to Colin Firth, as well as a chill out spot for our own high rollers and politicians. The aptly named Ice Bar attracted the ultra cool size 8 glamour brigade, while Seasons restaurant was the dining venue for many a portly politician. The Four Seasons crew departed in 2014 and the hotel became the Intercontinental and, for a while seemed to lose its zing. However, it was bought last year by the MHL consortium backed by the US billionaire, John Malone, who having bought Humewood in Co. Wicklow, and Tony O'Reilly's Castlemartin Estate in Co. Kildare, also owns 10 hotels including the Westin in Dublin, Glenlo Abbey in Galway and the Limerick Strand. A €5m upgrading of the Intercontinental is under way, a new General Manager, the debonair Nicholas Logue, formerly of the Gibson Hotel, has taken over and everything is full steam ahead.
I loved the occasional Sunday lunch in Seasons, which made for great people watching as the tycoons took the wife and kids out all in their Sunday best! So, when the new Sunday Brunch menu was launched, I hot-footed it along with my friend Mary.
It's a beautiful room, overlooking an inner courtyard garden and there was a musical group playing in the corner. Brunch was €39 (€15 for children under 12's) and their mission statement says they consciously purchase their food from sustainable sources, and support local growers and producers where possible.
Starters are by way of a really splendid charcuterie, seafood and salad, buffet from which you help yourself. Dinish Island crab salad, smoked salmon from Hanlon's Smokehouse, Harty's oysters and jumbo king prawns, sat alongside Italian cured meats, grilled peppers, courgettes and aubergines, Greek and other salads as well as Arbutus breads and Cuinneog butter. There was also as a chef's station offering freshly cooked omelettes, fried eggs, pancakes and waffles, and a station for making your own complimentary Bloody/Virgin Mary's with all the fixin's. We had passed on the Bloody Mary's having instead a glass of Valdo Oro Prosecco, which is sprinkled with gold flakes before pouring!
Having indulged in that array, mains are served at your table. Their 'late breakfast', which in the old days would have been described as a 'mixed grill', having a lamb chop, 4oz sirloin, grilled pork sausage, 'over easy' eggs, potato hash and guacamole - probably what many of us are looking for today to shake off the holiday hangover. Pork chop Milanese was with apple slaw, a beefburger had Dubliner cheese and truffle mayo, while rigatoni incorporated spicy n'duja and caramelised red onion. Mary had a fillet of pan-fried trout with a little jug of pea puree alongside bacon lardons and oyster mushrooms. I had two good slices of rare roast striploin of beef with 'burnt butter cauliflower', Yorkshire pudding, roast potatoes and a Merlot jus.
Desserts were presented on a stand with a selection of seven sweet treats including a chocolate mousse, raspberry pannacotta and a macaroon. There is an extensive wine list, with wines by the glass from €9.75 and by the bottle from around €38. Having had our delicious glasses of Prosecco, and lots of shopping to do when we left, we stuck to water and our bill with optional service came to €88 which we thought was great value.
Oh yes, the A list celebs are back too – with Mel Gibson and Rod Stewart in situ on my visit.
Seasons
Intercontinental Dublin,
Simmonscourt Road,
Ballsbridge,
Dublin. 4.
Tel: (01) 665-4000
intercontinetaldublin.ie
lucindaosullivan.com
First Published In The Sunday Independent