Lough Erne and Fermanagh's own Lake District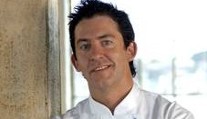 Monday 06 July 2015
Not everybody has it in them to be a true hotelier - let alone a five-star hotelier.
There is an art in it, it can't always be taught. It involves hospitality 24-hours a day, seven days a week.
You have to have that innate ability to be a people person, to be out there greeting and interacting with your guests, not hiding in an office writing reports. You have to be the face that guests recognise and have confidence in.
You also have to be involved in the local community, as well being able to drive a large team to perform at the highest level.
Andrew Phelan has all of that in spades - and as general manager of the fabulous Lough Erne Hotel Golf and Spa Resort in Enniskillen, he was recently awarded Hotelier of the Year at the 2015 Janus Awards, held annually by the Institute of Hospitality Northern Ireland.
Originally from Waterford, Andrew attended the Shannon College of Hotel Management.
"I then went to Switzerland and the UK. Like many, I started my career with the Trusthouse Forte group. After a couple of years, I came back to Ireland and was involved with Mount Juliet when it opened in 1989. From there I went to the Old Course Hotel Golf Resort & Spa at St Andrew's.
"I was then asked to come back to Mount Juliet and when they got involved with Conrad Hotels, I moved on. I was at Castlemartyr Resort in East Cork before coming here in early 2014," he said.
Like everything else, things have changed down the years and Andrew thinks expectations are higher than before.
"People are time-poor, to coin a phrase - and it's important that the family holiday really works out right for them. A good start with the guest is half the battle. Whereas, if it's a faceless hotel, you are only turning up like the lawyer - when there's a problem!
"I say to the team, you've got to meet the people, engage with them. The hotel industry has certainly changed. There are more 'group' and hotel companies involved than the family-run hotels that we have all grown up with."
Tourism is growing in Northern Ireland and Andrew says it's an exciting time to be involved there.
"Because of the history, tourism is in its infancy here, it's probably only 12 years old in this part of the world, and there are also some wonderful places in Belfast. The rejuvenation there is absolutely fantastic, and it's a great time to be in the industry. Having the G8 summit here in 2013 was a great badge of honour for Lough Erne and the team, and having the Irish Open here in 2017 will shine the spotlight as well."
My brief visit to the Lough Erne Resort also incorporated a visit to the inaugural Festival Lough Erne in Enniskillen, celebrating food and the waterways.
Noel McMeel, Lough Erne Hotel's executive chef, guided me around the 'food and water' festival as we met many local food producers and those involved in the new initiative.
Destination Fermanagh, the local tourism partnership, felt events were essential for the area. It's the only island town in Ireland, and Fermanagh is Northern Ireland's Lake District. Enniskillen also has a lovely new walkway.
I spoke to a number of food producers who were there, including Susie Hamilton Stubber of Burren Balsamic Vinegars - fruit-infused vinegars, from blackberry and thyme to rhubarb and ginger.burrenbalsamics.com
Teresa O'Hare of Orchard Acre Farm recently won the Sustainable Award for Northern Ireland Tourism. "We produce vegetables, fruit and herbs, and we teach people about cooking and growing their own food under the broad title of 'plot to plate'." orchardacrefarm.com
Mervyn Kennedy runs Kennedy Bacon. "I farm pigs outside Omagh and a few years ago, we dry-cured a pig and people suggested we put it to market. We now have a small factory on the farm. We don't add anything to it, and we put the minimum amount of cure in, so it's not an over-salty product, which is what a lot of people like about it." kennedybacon.co.uk
Baiba Lauze of Lough Erne Cakes, who is originally from Latvia, met Noel McMeel at Catex in Dublin and came to work in Lough Erne. "She's a real success story. She worked in Lough Erne for a year and then opened her own pastry outlet, and now she also has a cafe, says Noel.
Seriously Juicy, a detox range, was started six months ago by Fiona Lydon. "I was living at home with two small kids. I was bored, so I started making fruit and veg juices. I started supplying friends and then I got a website up and going, and we're getting there." seriouslyjuicy.com
Cormac Green and Seamus Mullen are anchor tenants at St George's Market in Belfast with their enormous Tom and Ollie (for tomatoes and olives of course) Mediterranean foods range.
"We produce all our own tapenades and pestos and are just about to launch in New York at the Fancy Food Show with our wild garlic pesto and our slow-dried cherry tomatoes. It's North America's biggest specialty food event. We produce these in Turkey in huge quantities because of the green conditions, and we have linked up with a partner there."
tomandollie.com mezze magic.com
Suzanne Livingstone of Baked in Belfast told me she and her husband Keith produce very unusual jams, marmalades and relishes.
"The most popular would be gin-and-tonic marmalade. We do a lot of alcoholic ones but also normal, non-alcoholic, but still unusual ones. We also have raspberry-ripple jam, and mango marmalade." bakedinbelfast.com.
Noel told me he "would be nothing" without the local South West College which has a large hospitality, tourism and event section located on three campuses.
Angela O'Reilly Colton and Damien James of South West College told me SWC is a Grade 1 college, which is an outstanding status - and when assessed last year there were only four such graded colleges in the UK.
"One of our objectives is to make sure, when our young people leave college, that they have industry-specific skills and industry recognised qualifications.
So to have Noel on board is a tremendous benefit to the college," said Angela.
If the young waiting staff I met at the Lough Erne Hotel are anything to go by, it looks like SWC are sure on the ball. swc.ac.uk
First published in the Sunday Independent